ROCKET Internet-backed coffee chain Flash Coffee has raised US$15 million in Series A funding led by global tech investment firm White Star Capital to expand the brand in 10 markets across the Asia-Pacific.
Other investors in the round, which brought the company's total capital raised to US$20 million, were Delivery Hero-backed DX Ventures, Global Founders Capital and Switzerland-based venture capital firm Conny & Co.
Singapore-based Flash Coffee launched in January 2020 and operates 50 locations across the Republic, Thailand and Indonesia. The company plans to increase its store launches from three to 10 per week in order to open 300 additional stores across the region by the end of this year.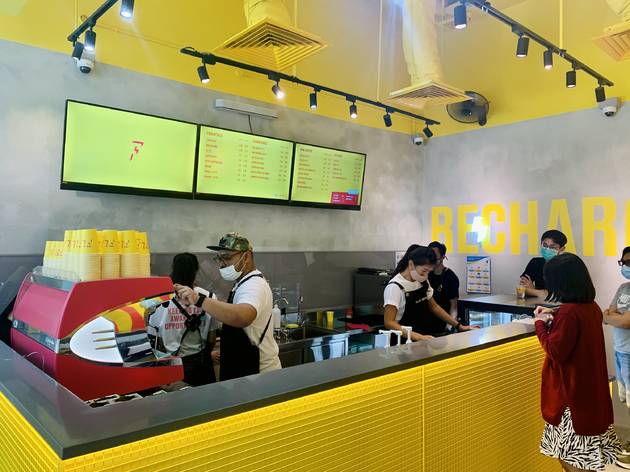 Flash Coffee's rapid expansion comes amid the rise of "new retail" models – businesses with physical storefronts that rely on technology to streamline processes and achieve better unit economics.
China's Luckin Coffee was a poster child for new retail before fraud was uncovered at the company and investors lost faith in its high cash-burn, heavily subsidised business. In Indonesia, homegrown Kopi Kenangan last year raised US$109 million in Series B funding led by Sequoia Capital to operate hundreds of stores across the country.
As with Luckin Coffee and Kopi Kenangan, Flash Coffee's customers can use an app to order a drink and pay online. Orders are picked up from a store or delivered.
The company said its barista app improves the operational efficiency of its stores and enables performance-based incentives for its baristas. All drinks are prepared with premium ingredients and 100 per cent Arabica coffee beans.
"Our dream is to have a Flash Coffee every 500 metres in all major Asian cities," said chief executive David Brunier, a former chief marketing officer for Asia-Pacific at foodpanda who co-founded Flash Coffee with Sebastian Hannecker, formerly from Bain.
Flash Coffee is entering seven new markets this year – Hong Kong, Taiwan, South Korea, Japan, Malaysia, the Philippines and Vietnam.
Mr Brunier added in a press statement: "We will also build a regional HQ in Singapore and expand our regional tech hub in Jakarta to 50 people to support our vision of fully leveraging technology to improve customer experience, proactively drive growth and significantly increase operational efficiency."
Source: The Business Times